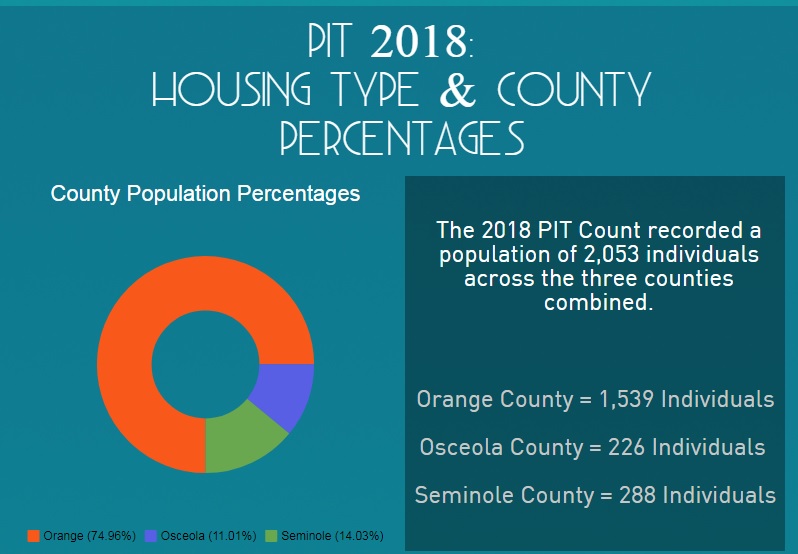 Each year, agencies across the nation coordinate an annual Point-In-Time (PIT) Count that estimates the number of individuals and families experiencing homelessness on one given night.
On Wednesday, January 24, 2018, the Homeless Services Network of Central Florida (HSN), in partnership with community agencies and volunteers, organized the PIT Count across the tri-county area (Orange, Osceola, and Seminole counties).
The results of this year's count identified 2,053 individuals within the Central Florida community experiencing literal homelessness, as compared to 2,074 in January 2017. While the slight decrease in numbers may seem modest, it is still a decrease. What we are learning is that many communities our size across the nation have seen substantial increases in their homeless populations.